IDEALS 2nd Annual Community Meeting & Picnic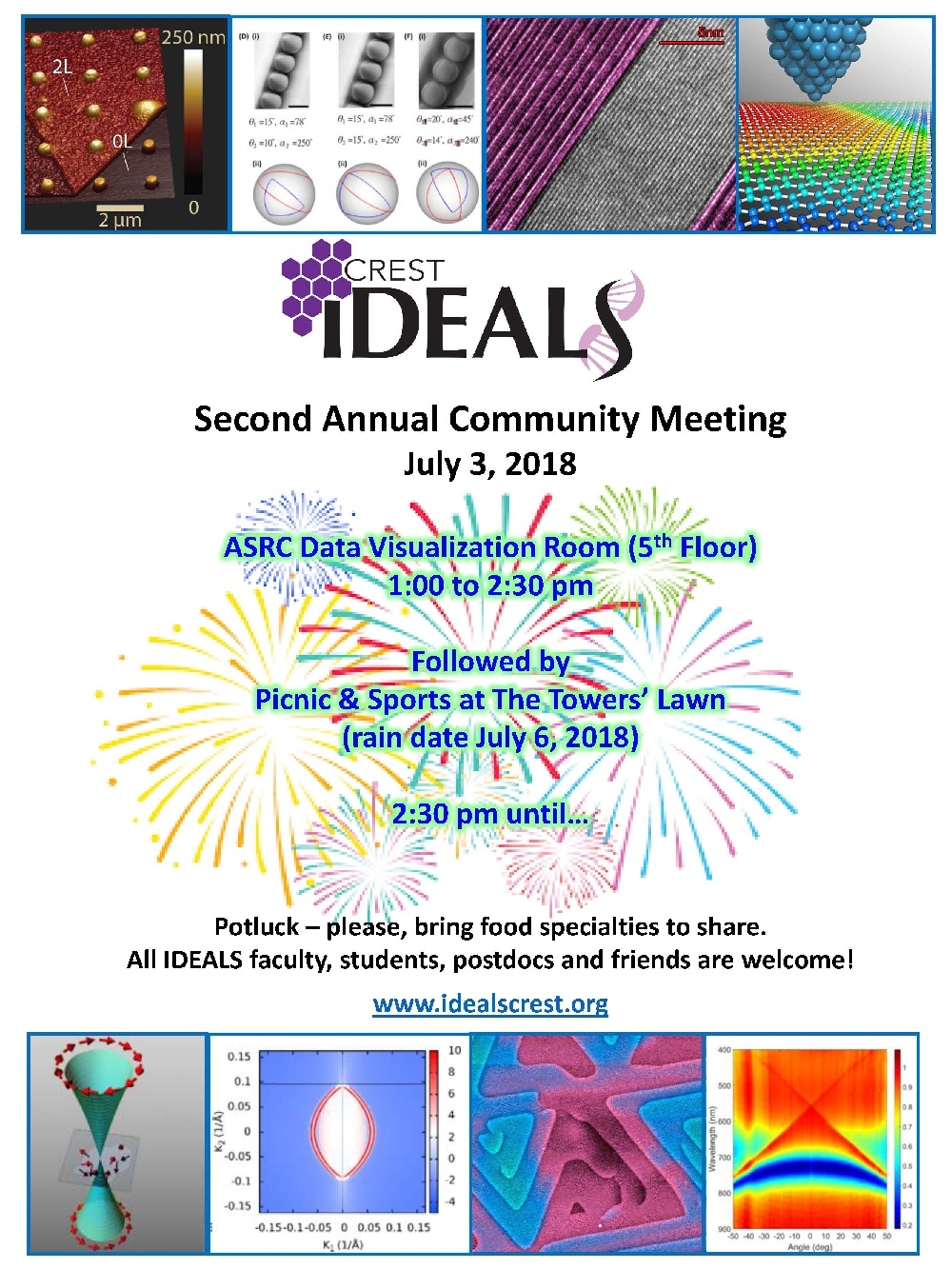 The second Annual IDEALS Community Meeting (and Picnic) will be on Tuesday, July 3rd 2018 at 1:00pm.
We will meet first at the ASRC 5th floor Data Visualization room for a short "business" meeting. Then, will follow with a Potluck Picnic at the lawn next to The Towers. Some sports activities will be planned.
All students and postdocs are invited to bring (to the business meeting) a poster of your IDEALS research that you may have recently presented.
We look forward to seeing everyone there!