THE GRADUATE CENTER, CUNY LAUNCHES NEW NANOSCIENCE MASTER'S DEGREE PROGRAM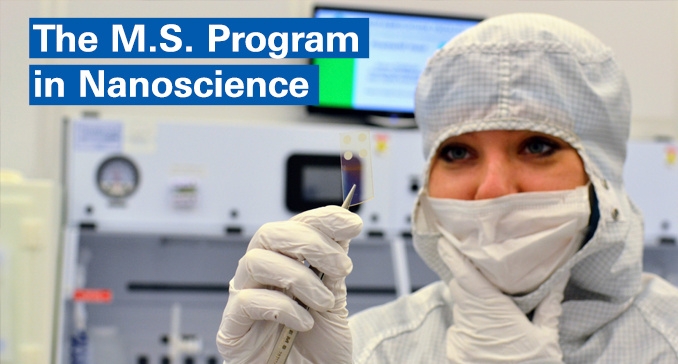 The Graduate Center, CUNY has launched a new M.S. Program in Nanoscience. The interdisciplinary field focuses on understanding the chemical and physical properties of objects at the nanoscale and their emergent properties. It requires unique collaborations among chemists, physicists, and biologists who together advance understanding and innovation.
Nineteen of IDEALS 26 faculty members are faculty mentors in the new M. S. program and several of them helped design and implement it.